PERSONALIZZA IL TUO STILE
Le più innovative tecniche per rendere unici i tuoi capi. Ecco come personalizziamo il tuo stile.
STAMPA DTF
La stampa DTF (Direct to Film) è il processo di stampa con inchiostri speciali a base acqua su un sottilissimo film; è la tecnica di stampa su tessuto più economica e duratura e permette di non avere vincoli di quantità.
SERIGRAFIA
La stampa serigrafica è uno dei processi di stampa più antichi e permette la realizzazione artistica di immagini e grafiche su un supporto di qualsiasi tipo attraverso una particolare matrice di stampa. Andy Warhol è stato uno dei maggiori interpreti moderni di questa tecnica straordinariamente creativa ed artistica, che è diventata uno dei massimi mezzi espressivi utilizzati nell'ambito della pop art.
STAMPA DTG
La stampa DTG (Direct to Garment) è una tecnica di stampa che permette di ottenere risultati simili alla stampa serigrafica, senza però l'utilizzo di telai o del processo di fotoincisione; permette quindi di riprodurre fotografie, grafiche, scritte a colori e disegni in tempi brevi e con risultati eccezionali.
RICAMO
Il ricamo è una delle soluzioni di personalizzazione dei tessuti più originali e ad alto impatto visivo. È una tecnica di lavorazione accurata e resistente, sia ai lavaggi che alle alte temperature, permettendo ai colori di rimanere inalterati con il passare del tempo. Le nostre patch personalizzate di alta qualità rappresentano un vero must, possono essere applicate con tecnica a termo pressione o con velcro.
TERMO APPLICAZIONI
Borchie, strass, perle e pellicole speciali…
Scegli il tuo stile… l'unico limite è la tua immaginazione!
T-SHIRT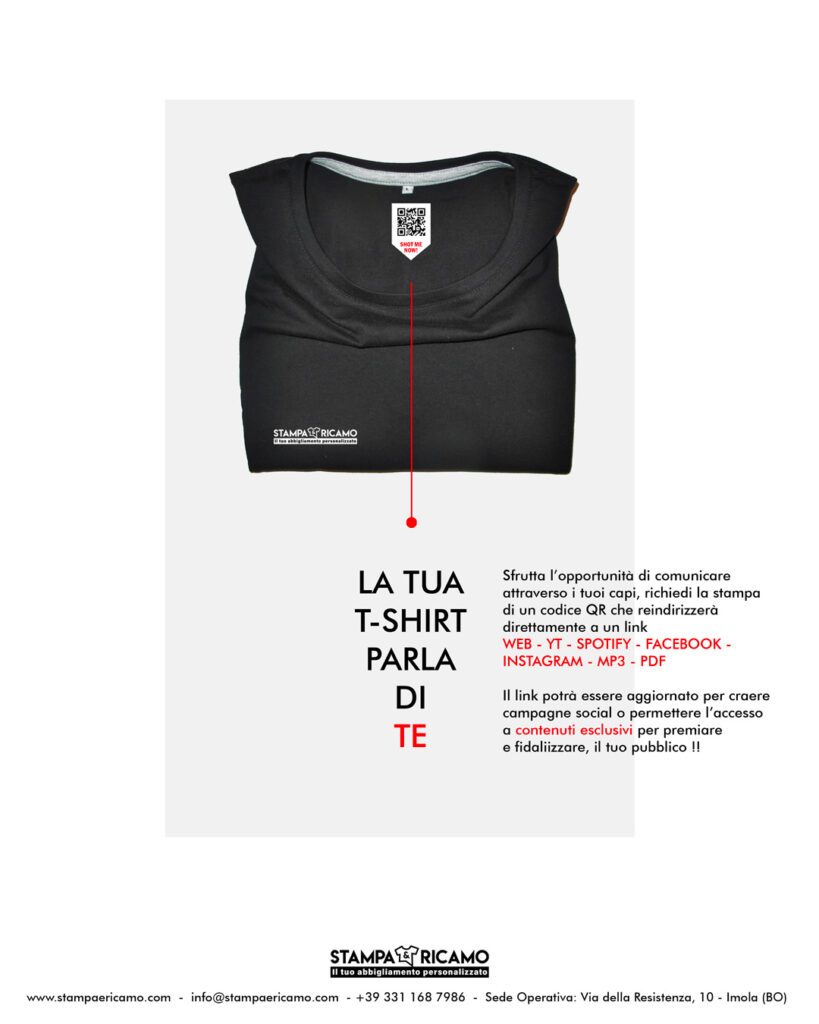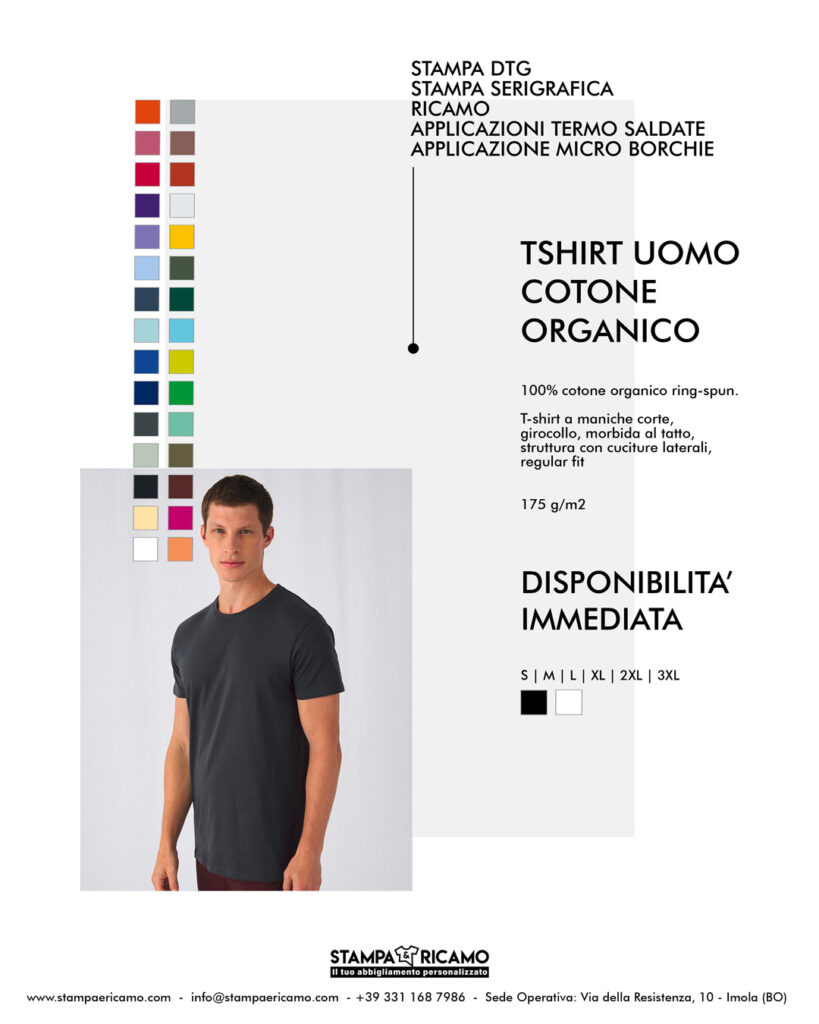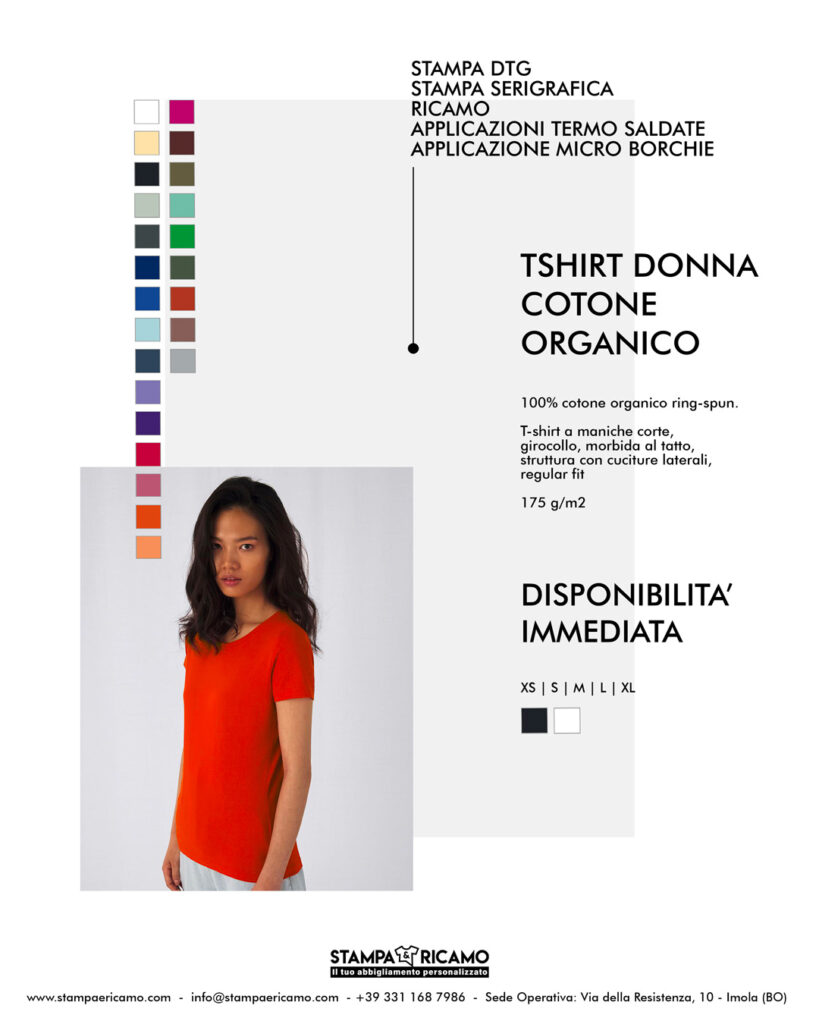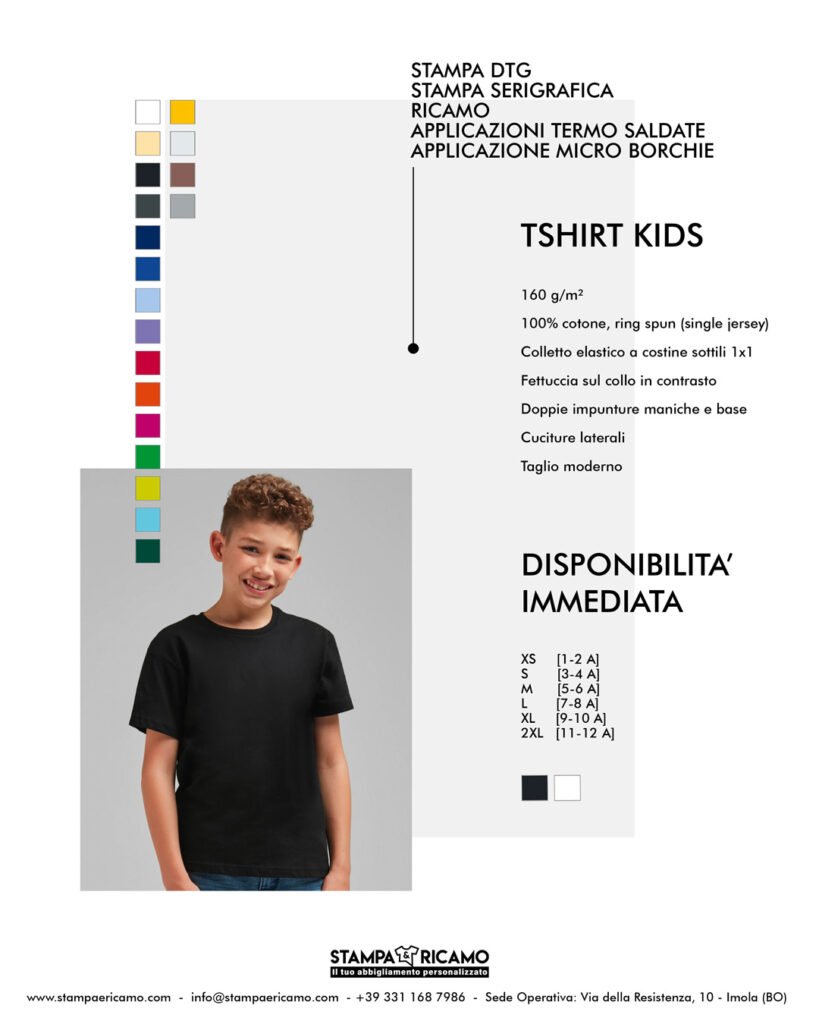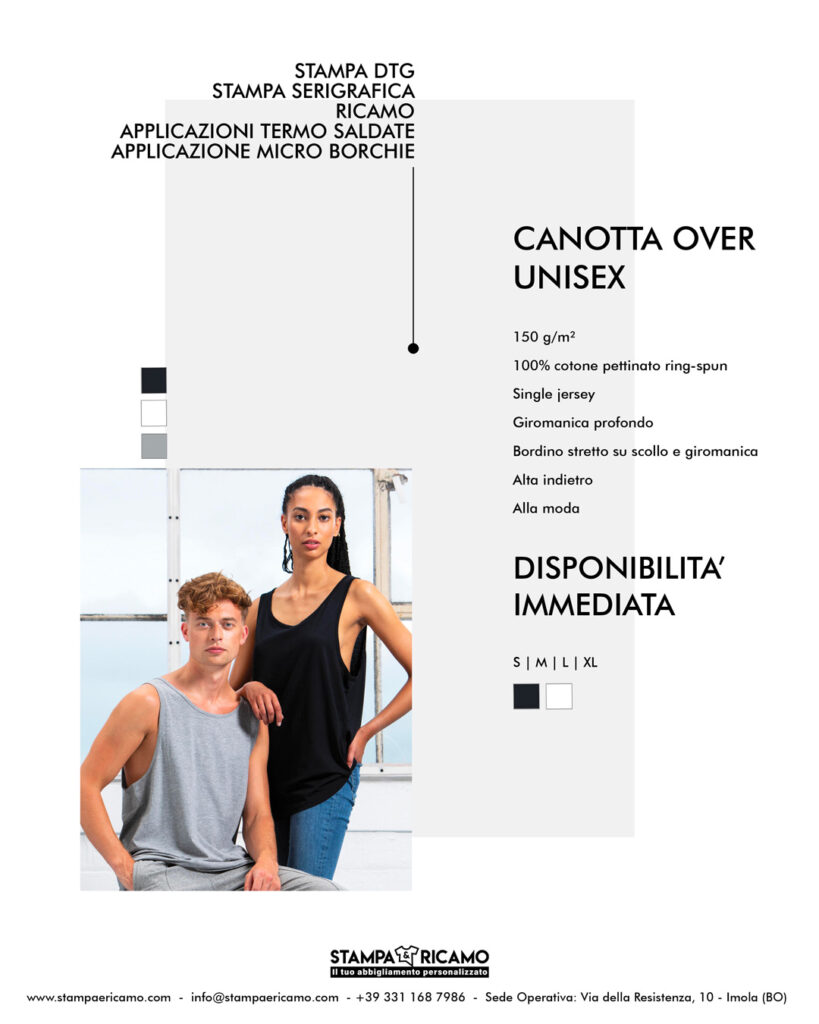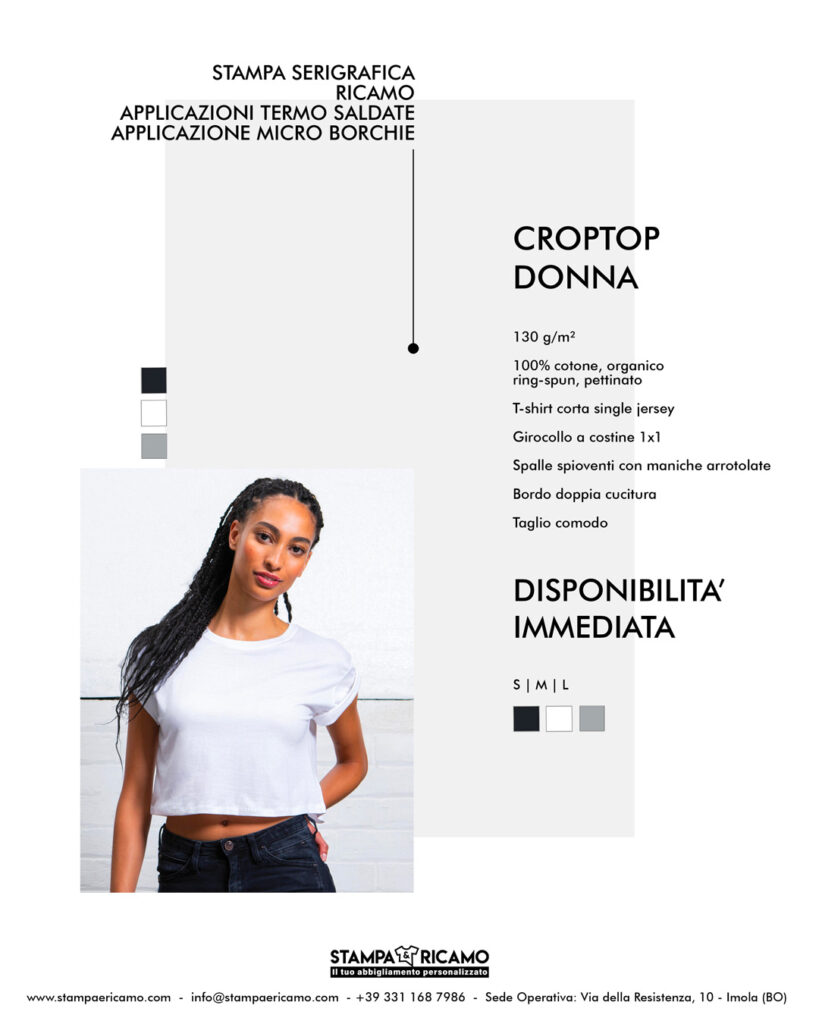 FELPE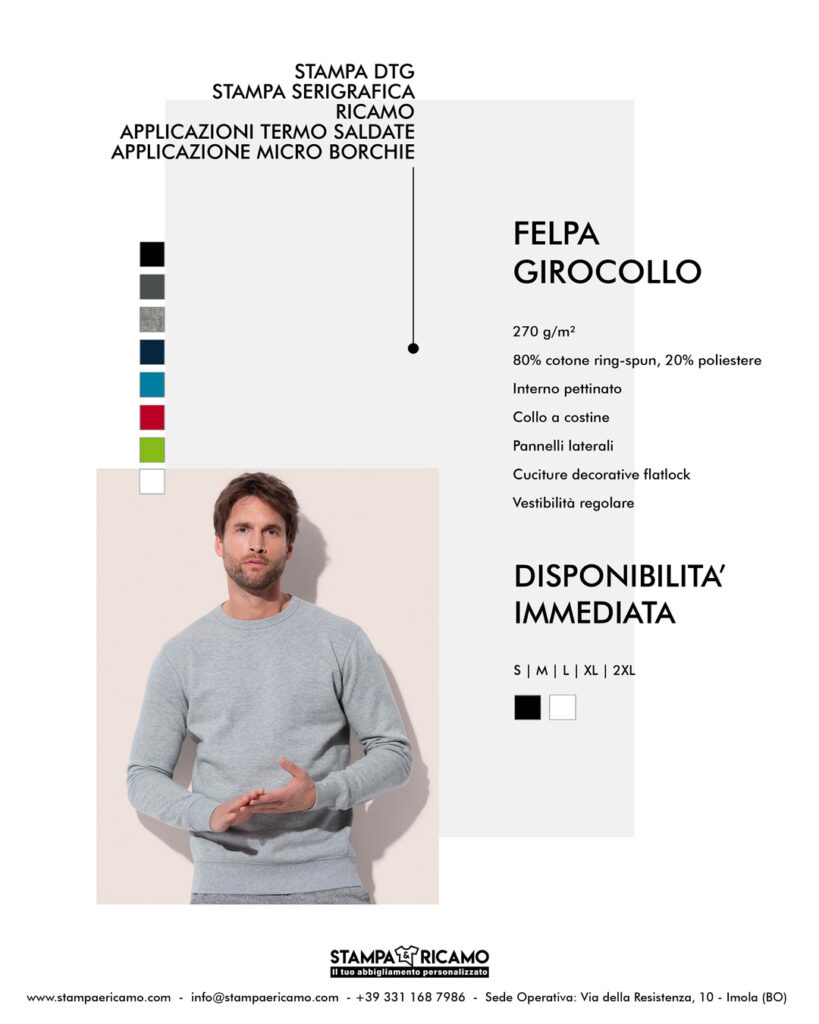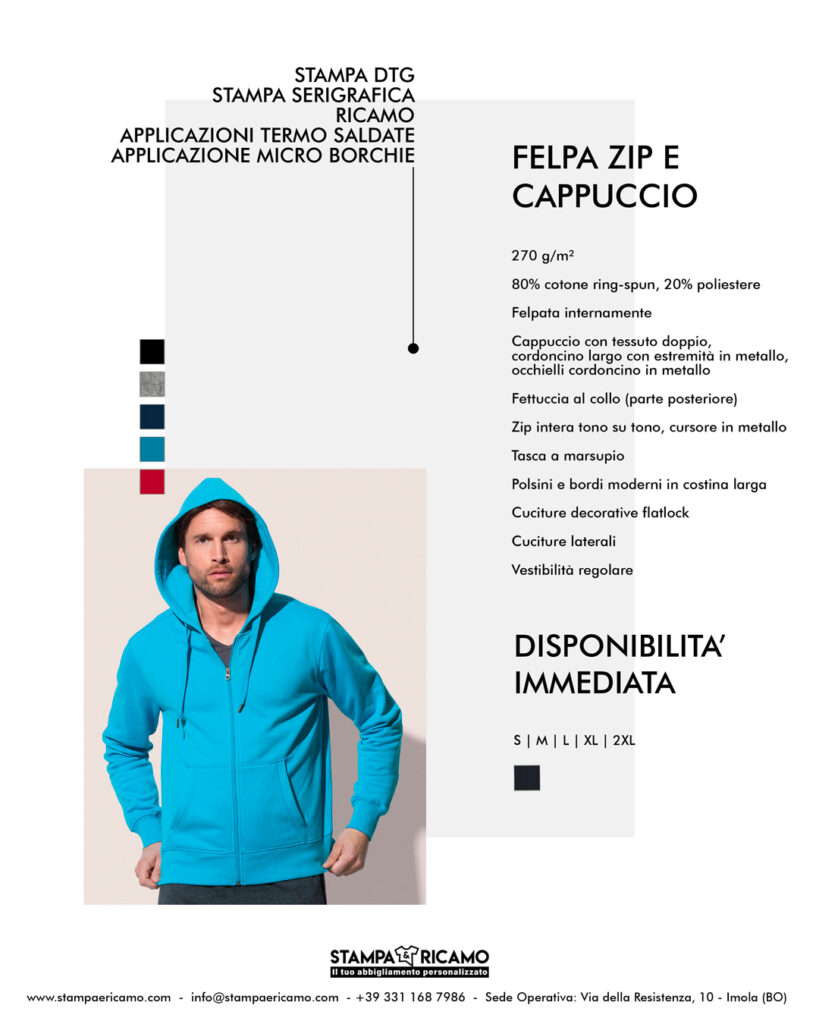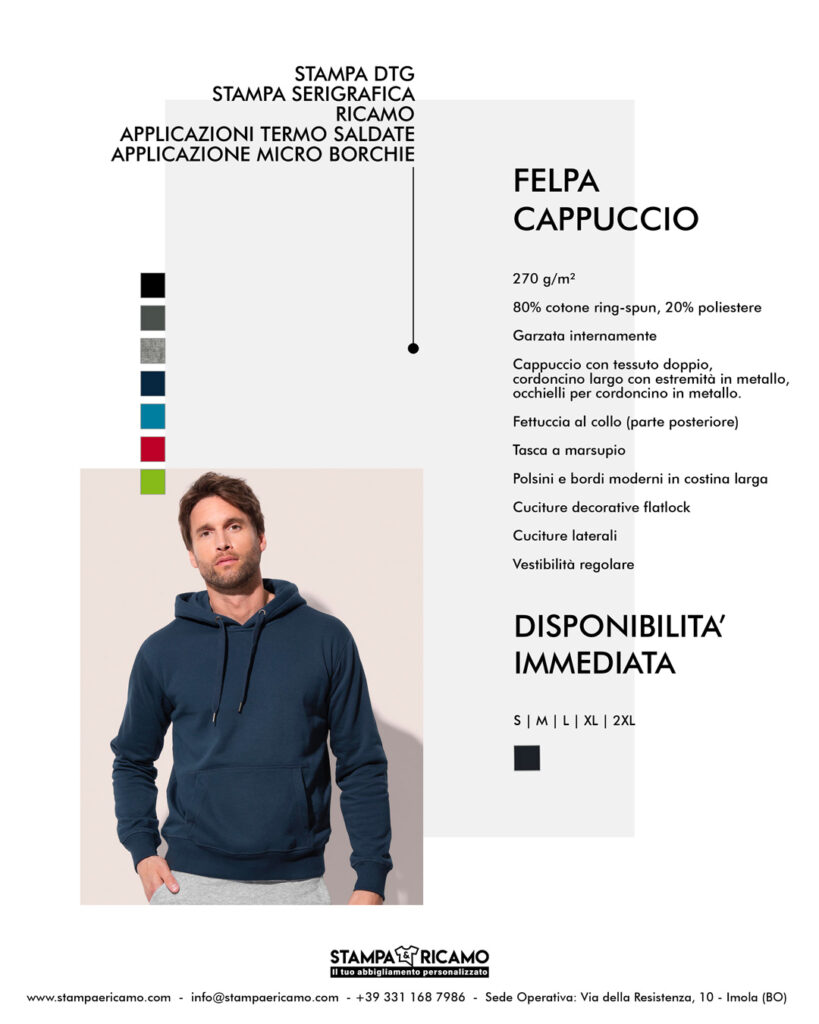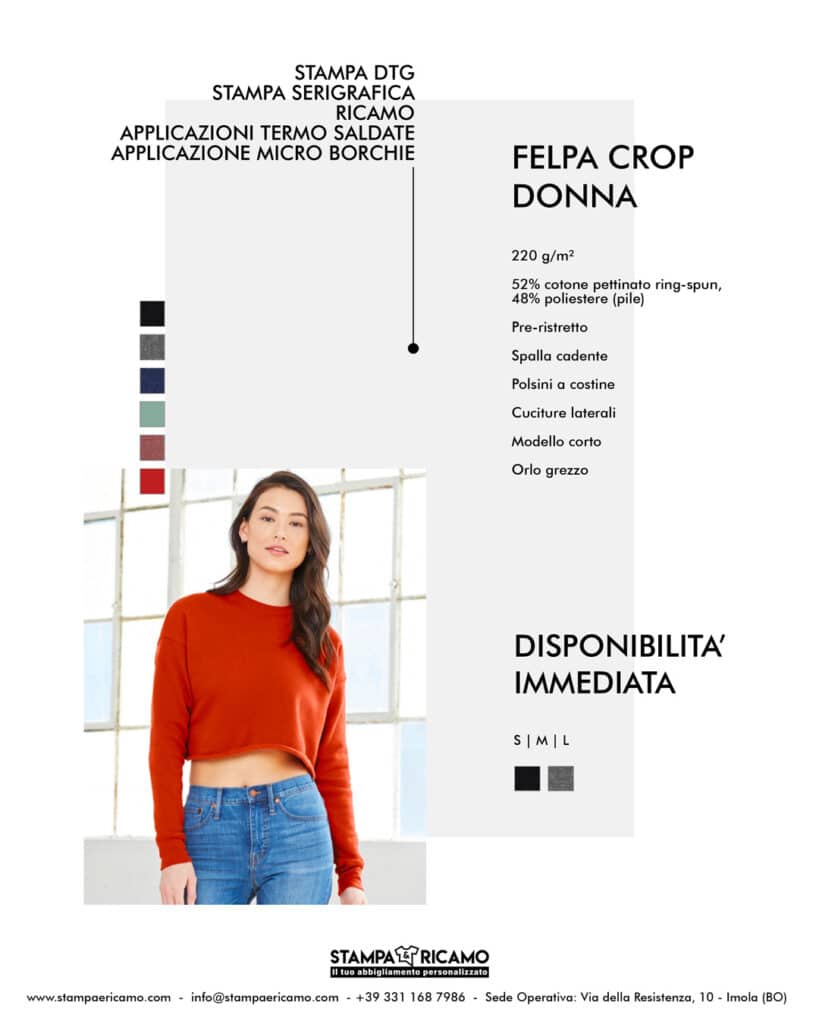 CAMICIE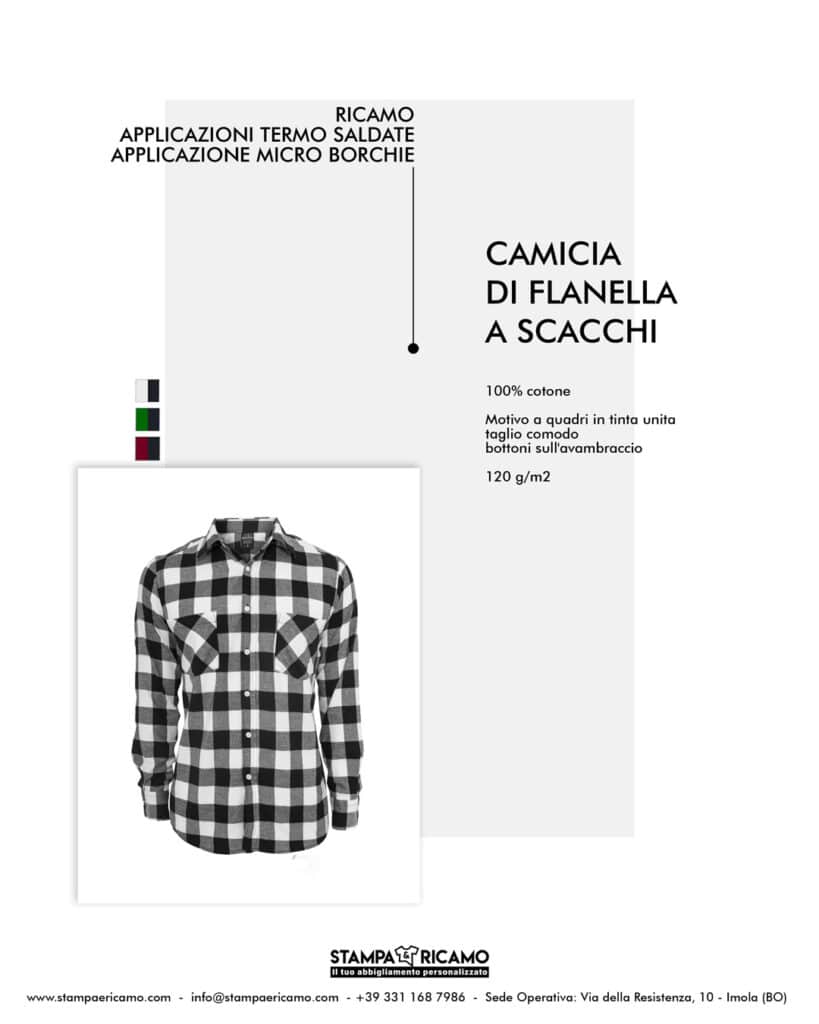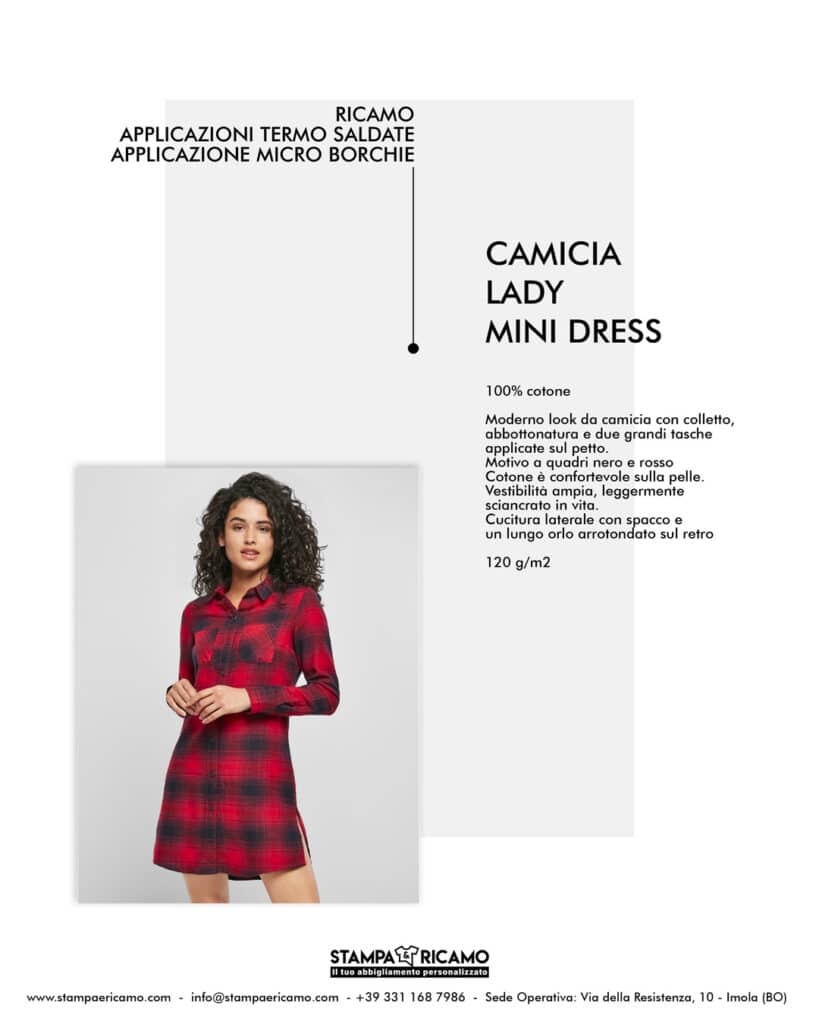 PANTALONI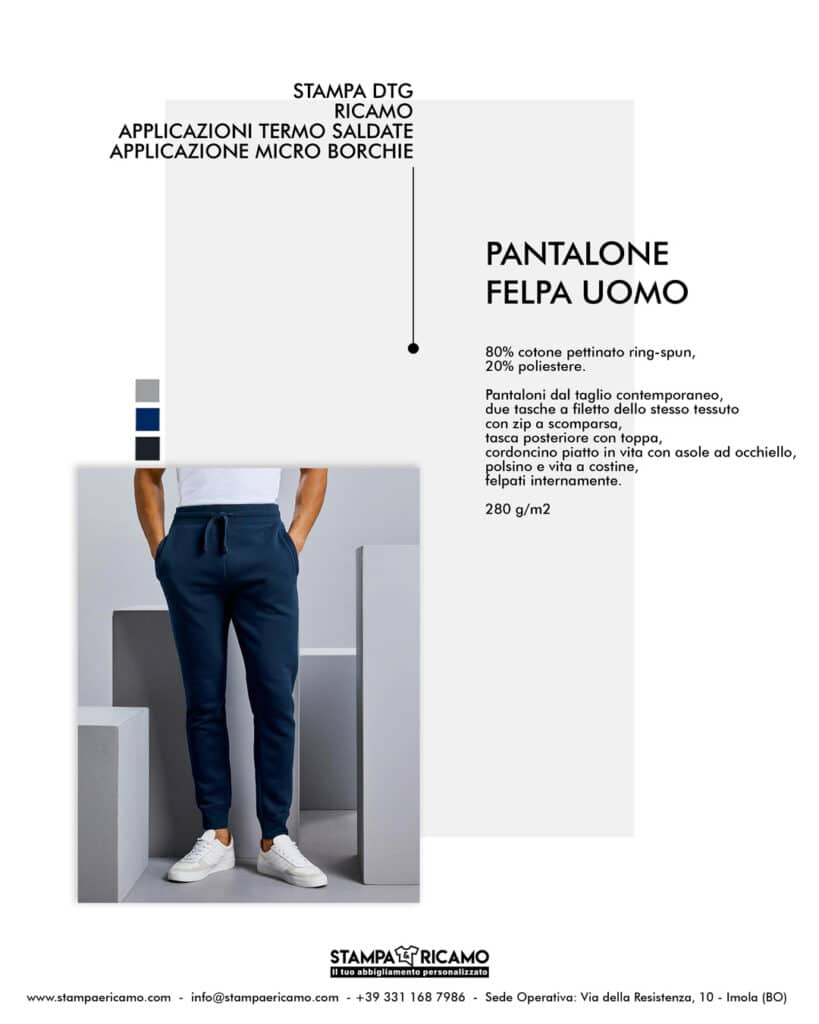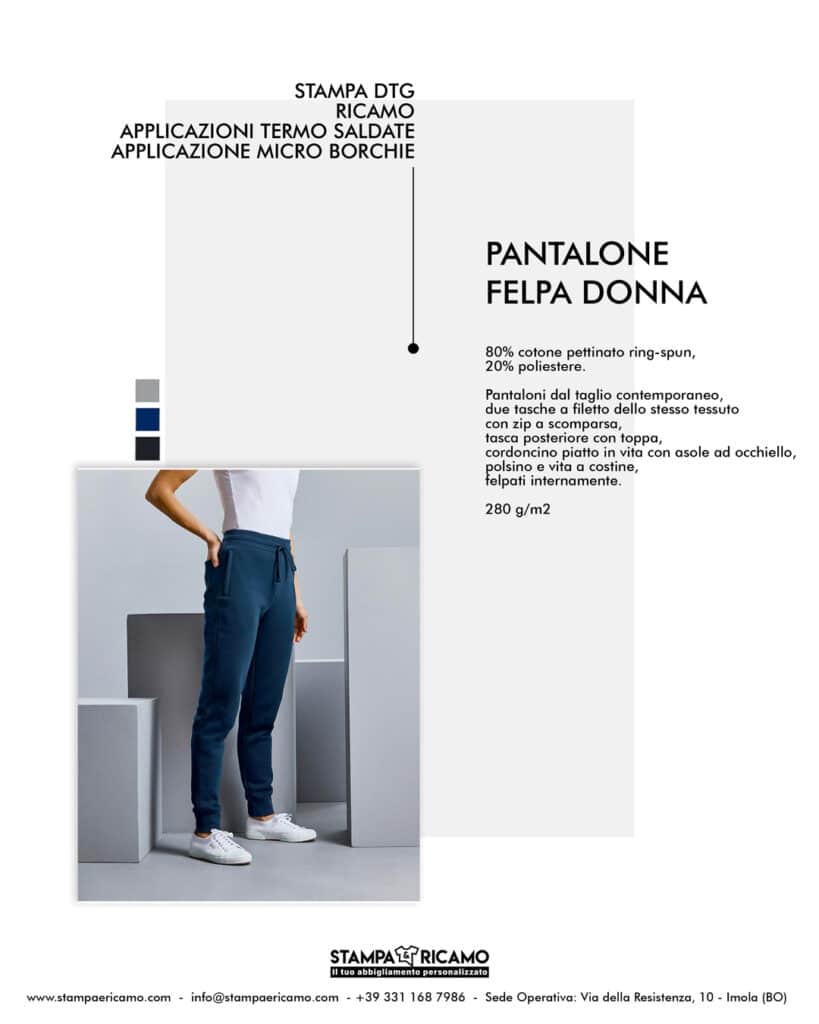 SOFTSHELL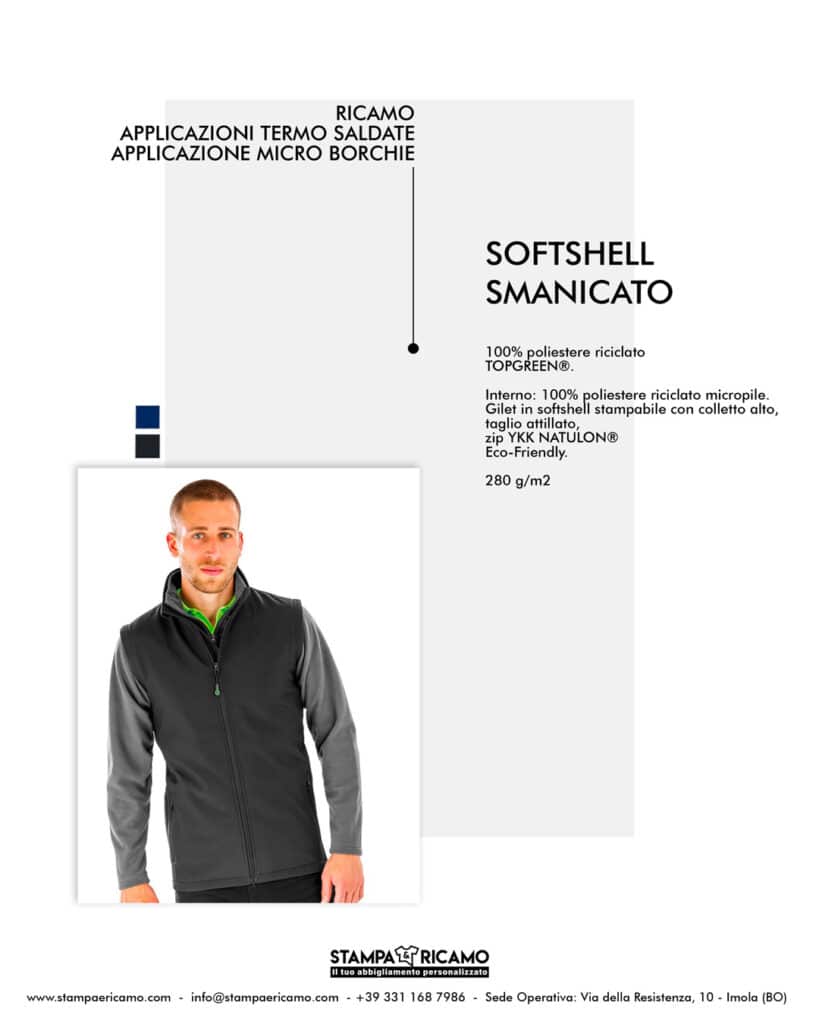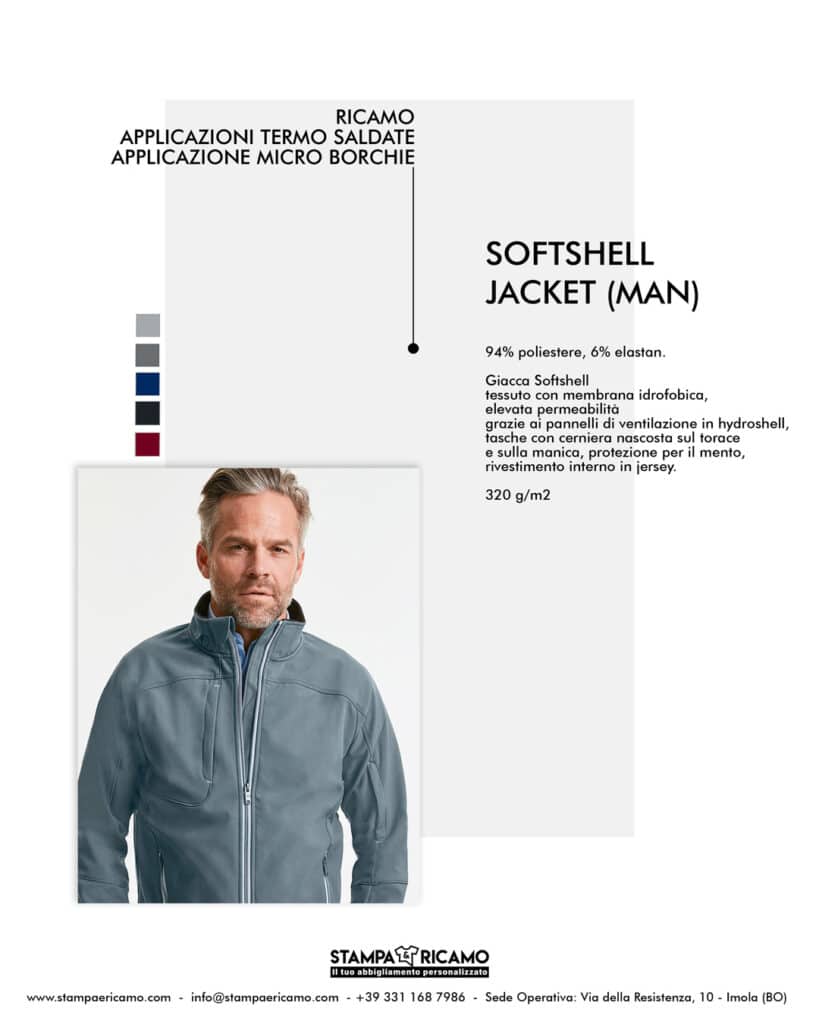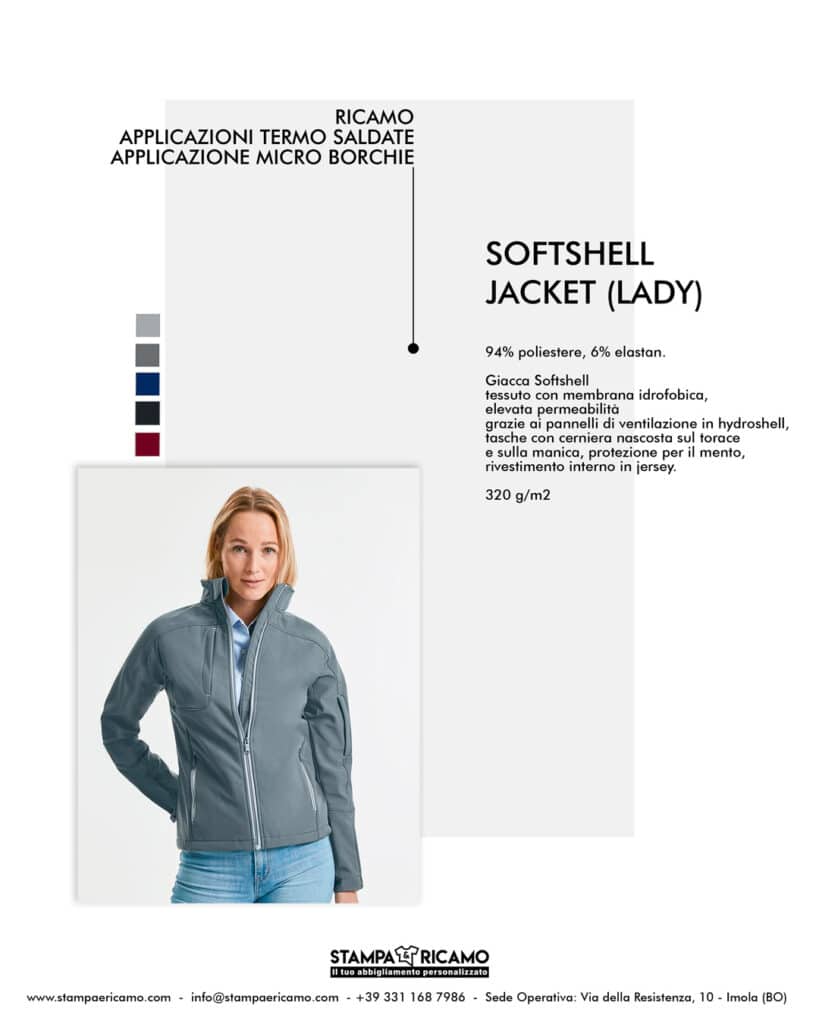 CAPPELLI E BEANIE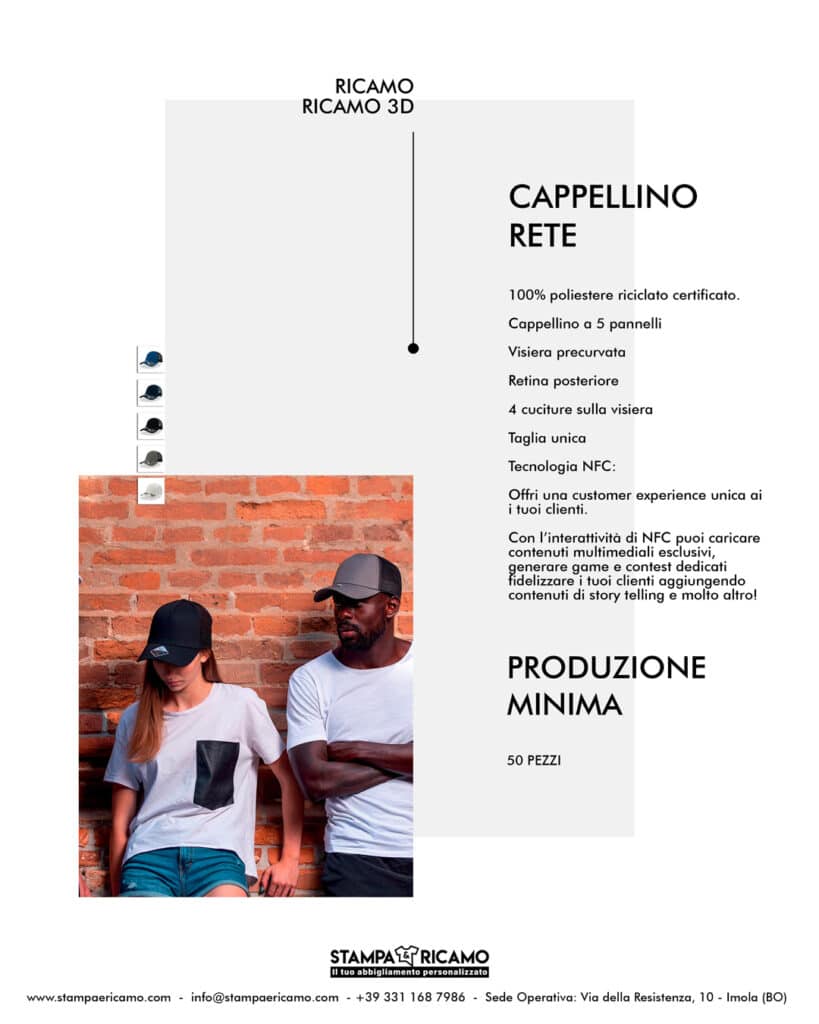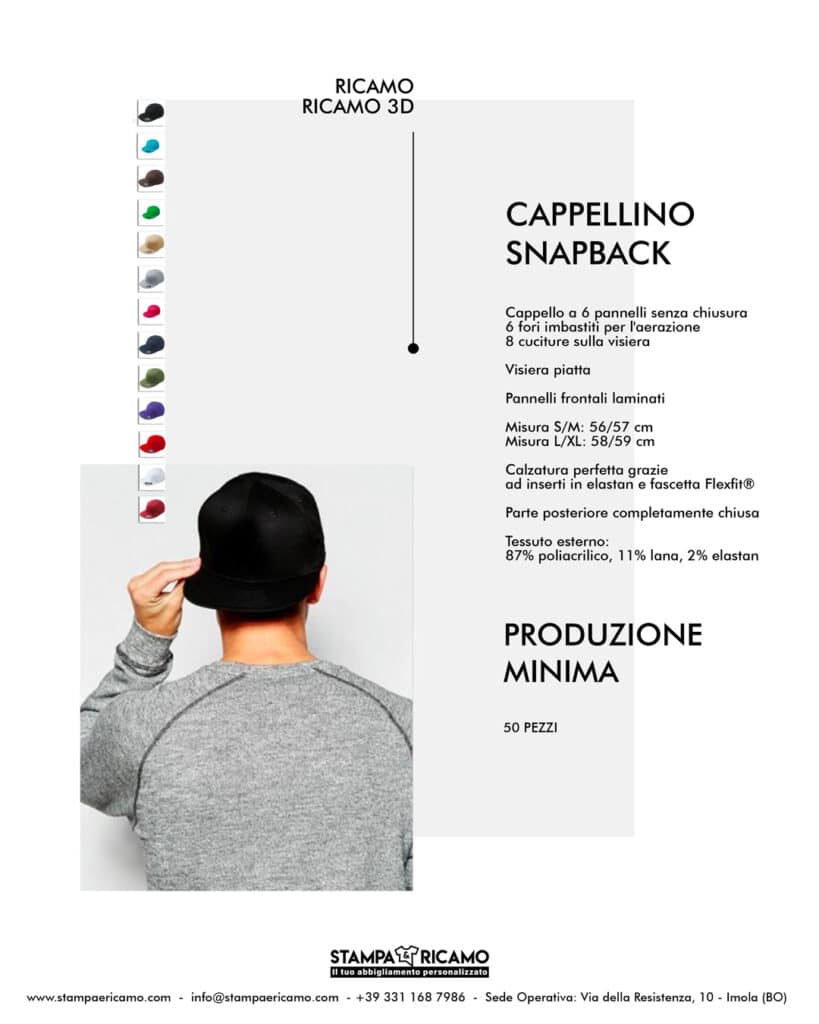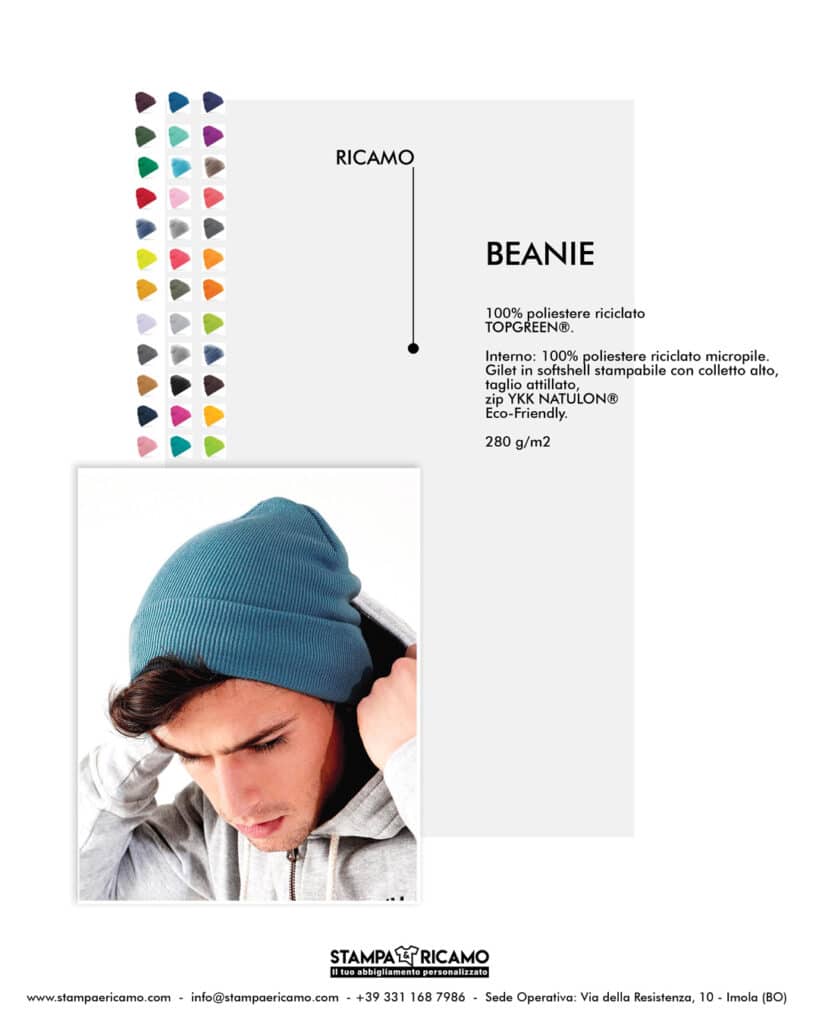 BORSE E ZAINI